About Us
 Morris Heat and Air is a full service heating and cooling company that specializes in increasing the energy efficiency level of your home in many ways.  We offer strategies to help you successfully aleviate most, if not all, of your utility costs associated with heating and cooling your home.  We are conveniently located in Okmulgee Oklahoma to better serve all communities south of Tulsa.  To better serve our community, we are heavily active in all utility company rebate programs and partner with utility providers to extend rebates and incentives to our customers.  To maintain the highest level of service, Morris Heat and Air follows ACCA Standards, BPI Standards, and implements, when possible, IECC Code Standards.  Morris Heat and Air is the first Heat and Air company in Oklahoma to operate at Net 0.  Below are images of Morris Heat and Air's Corporate Office and Power Porduction Facility located in Okmulgee Oklahoma.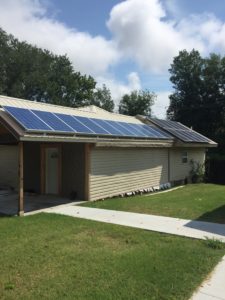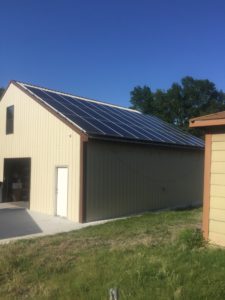 TO SCHEDULE SERVICE CONTACT US OR CALL (918) 734-0040
We are confident that you will love Goodman and Daikin products just as much as we do at Morris Heat and Air.  Please check out what Goodman and Daikin are doing in Houston Texas to see why we choose Goodman!
Goodman Systems Sold Since 2006
2392
Goodman Warranty Issues Since 2006
17
Duct Leakage Sealed in CFM Since 2006
34842
Happy Customers Since 2006
10062